Visualizations, visualizations everywhere, but what do people see when they look at them?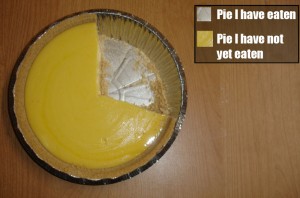 It's hard to know what people think they see when they look at visualizations. So I propose a session where we look at a bunch of visualizations, especially but not necessarily from history or the humanities, and talk about what we see. This discussion could include at least three elements. First, perhaps some people in the room will be versed in the science of perception. Second (and more interesting to me, at least) I'd like to see the different scholarly interpretations people make of visualizations. To put the question a different way, if you were going to show a particular visualization to a class or write about it in an article, what arguments would you make? Third, should the conventions (the grammar) of historical and humanities visualizations be different than the visualizations that prevail elsewhere? (Cf. Johanna Drucker's article.)
If people are interested in this session, perhaps we could prepare for the discussion by posting links to visualizations that we can talk about in the comment section below.